"Enhancing Climate Diplomacy in a Changing Political Environment"
New Opportunities for Cooperation among International Organisations on Climatic Threats to International, National, Human and Environmental Security
20 November 2017 - ACP Secretariat, Brussels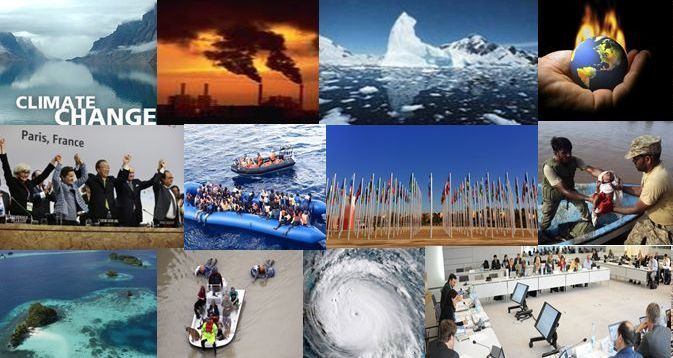 The purpose of the conference was to highlight action by regional and international intergovernmental bodies and seek opportunities for increased cooperation between and among them to enhance climate diplomacy as a means to address climatic threats to international, national, human and environmental security.
The UNFCCC Paris Agreement in December 2015 was seen as altering the rules of engagement on climate change which should lead to a new kind of multilateralism and real progress in reducing the threats posed by climate change. At the time, the year 2016 was seen as the year of 'mainstreaming' climate change issues. The UNFCCC, through the binding reporting requirements of COP21 has developed a rhythm which can be continued and which should be relevant in the wider context of issues such as famine, migration and terrorism.
But 2016 was also a year of a changing political landscape with continuing uncertainty about how such developments would affect the progress and hopes for the world to effectively address climate change now and in the future.
Meanwhile, we are also witnessing many on-going, strengthened and new efforts on the part of sub-national actors, local authorities, the business community, the security sector and citizens taking action to slow the pace of climate change and lessen its impact on societies.
In the informal meetings of the Brussels Dialogue on Climate Diplomacy participants have recognised the importance of communicating the grand sum of many small actions. Every new decision taken on infrastructure, security, energy, etc. has an impact on climate and needs to be seen as such. Participants have also reinforced the belief that expert spokespersons from the security community can add credibility in bringing climate change issues to the public especially because of the important role the military and security sector can play in risk analysis, responding to natural disasters and in reducing their own environmental impact.
More recognition also needs to be given to the role of international and intergovernmental organisations engaged in the wider interdependent environment, development and security issues impacted by climate change and the international community needs to give its full support to ongoing and new opportunities for cooperation among these organisations. Interdependent problems require interdependent solutions.
| | | | |
| --- | --- | --- | --- |
| | | | |
| Programme | | | |
| | | | |
| | | | |
Videos & Interviews
Data and the Environment, Kitty van der Heijden, Director of Africa and Europe Office, World Resources Institute
Environment Protection in Afghanistan, Asif Ali Zaidi, Post-Conflict and Disaster Management - UNEP
Climate Diplomacy and the Military, Tariq Waseem Ghazi, Former Defense Secretary - Pakistan
Images from the conference
---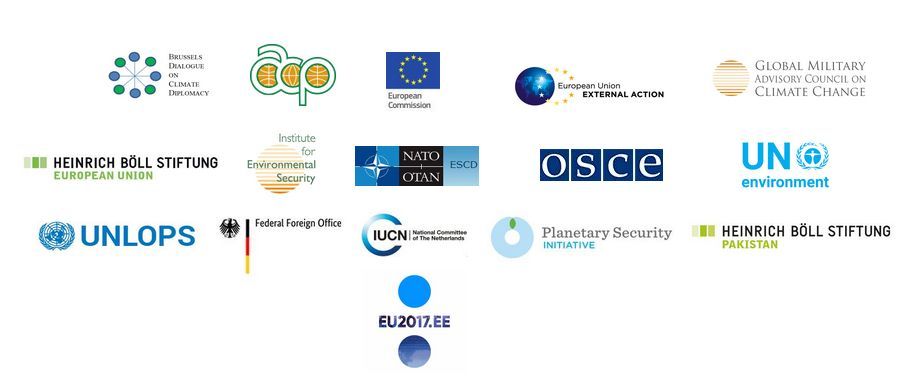 ---