Brussels, 28 March 2022
The Climate and Biodiversity Nexus was the focus of the 14th meeting of the Brussels Dialogue on Climate Diplomacy (BDCD) held on-line on 28 March 2022.
The aim of the meeting co-organised by EDRC and GLOBE-EU was to provide participants with insight into the inter-linkages between climate change and biodiversity loss – both in terms of the interconnected challenges and the need to address the two threats to environmental and human security together in a more coordinated way.
[Photo by micropixel, PhotoDune Regular License via envatomarket ]
The meeting was organised ahead of the second part of the Fifteenth meeting of the Conference of the Parties (COP 15) of the Convention on Biological Diversity in Kunming, China - which is now being rescheduled until the 3rd quarter of 2022.
Panelists: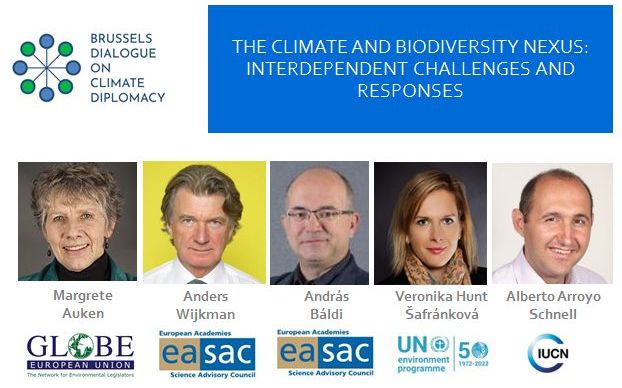 ---
For the complete programme, background material and video reportage go to the event page.
---